15 Best SEO Audit Tools in 2022 (Many of Them Are Free)
Businesses looking to enhance site performance and maximize ranking factors must get familiar with the top SEO audit tools. As your business relies on Google's ranking algorithm, setting your website up to reach the first page must be a top priority.
Best of all, you don't have to spend a fortune on complicated software to receive insightful SEO data. Many of the best SEO audit tools are entirely free to use, meaning you can review on-page SEO, link building campaigns, site speed, and much more without breaking the bank.
But with so many SEO tools to choose from, finding the best option for your needs isn't always easy. Here, we highlight some of the best paid and free SEO audit tools, so you can swiftly review your web pages and climb to the top of the search engine results.
1. OnCrawl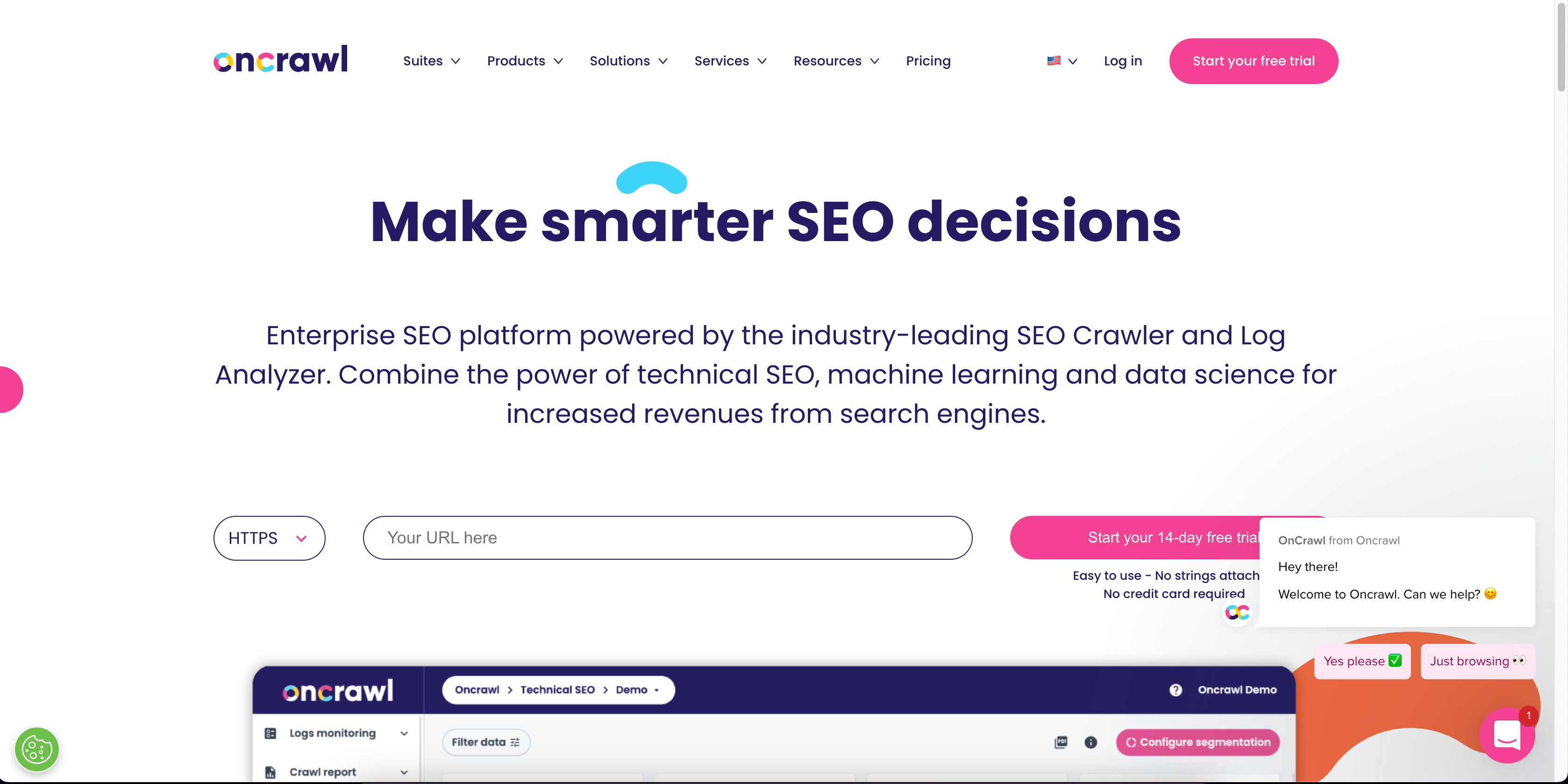 OnCrawl is an outstanding technical SEO audit tool that helps even the largest websites thoroughly review their SEO issues. Across robust features for page load speed, indexation, crawlability, and other technical SEO factors like pagination, hreflang tags, and sitemaps, this wealth of SEO data makes it easy to fix and improve specific website pages.
2. Lumar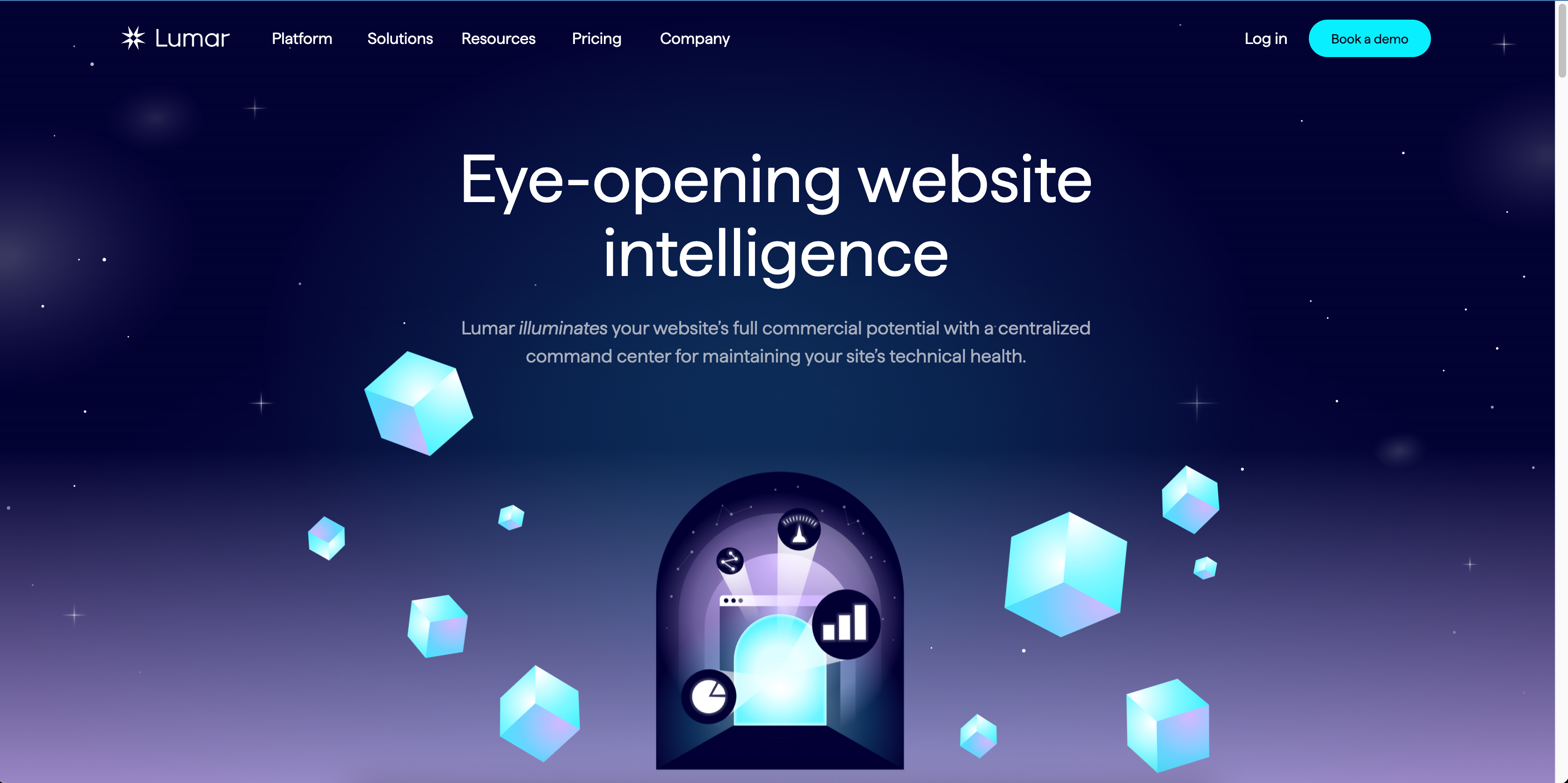 Lumar, formally known as DeepCrawl, is one of the world's leading SEO audit tools. With this fully-featured website crawler capable of analyzing 450 URLs per second, it also generates over 200 insightful reports that highlight your site's SEO health. Supported by this in-depth analysis, you can deal with the most pressing issues immediately.
3. Ahrefs Site Audit Tool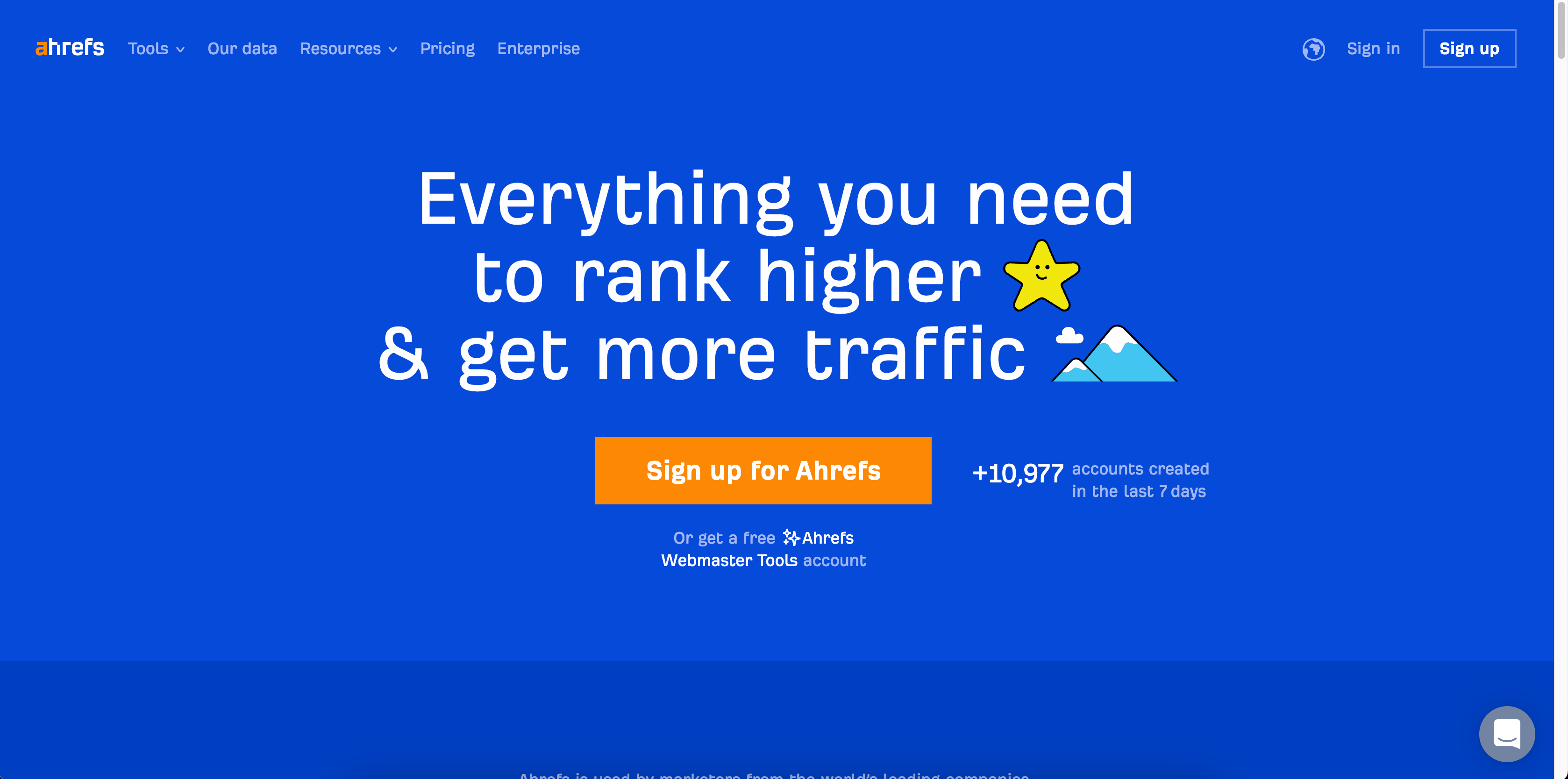 Created by one of the biggest names in digital marketing, the Ahrefs Site Audit Tool catches more than 100 technical SEO and on-page SEO issues that could disrupt how your website performs on search engines.
From pages with slow loading speed to broken links, this auditing tool offers a user-friendly dashboard where you can easily monitor your improvements.
4. Google PageSpeed Insights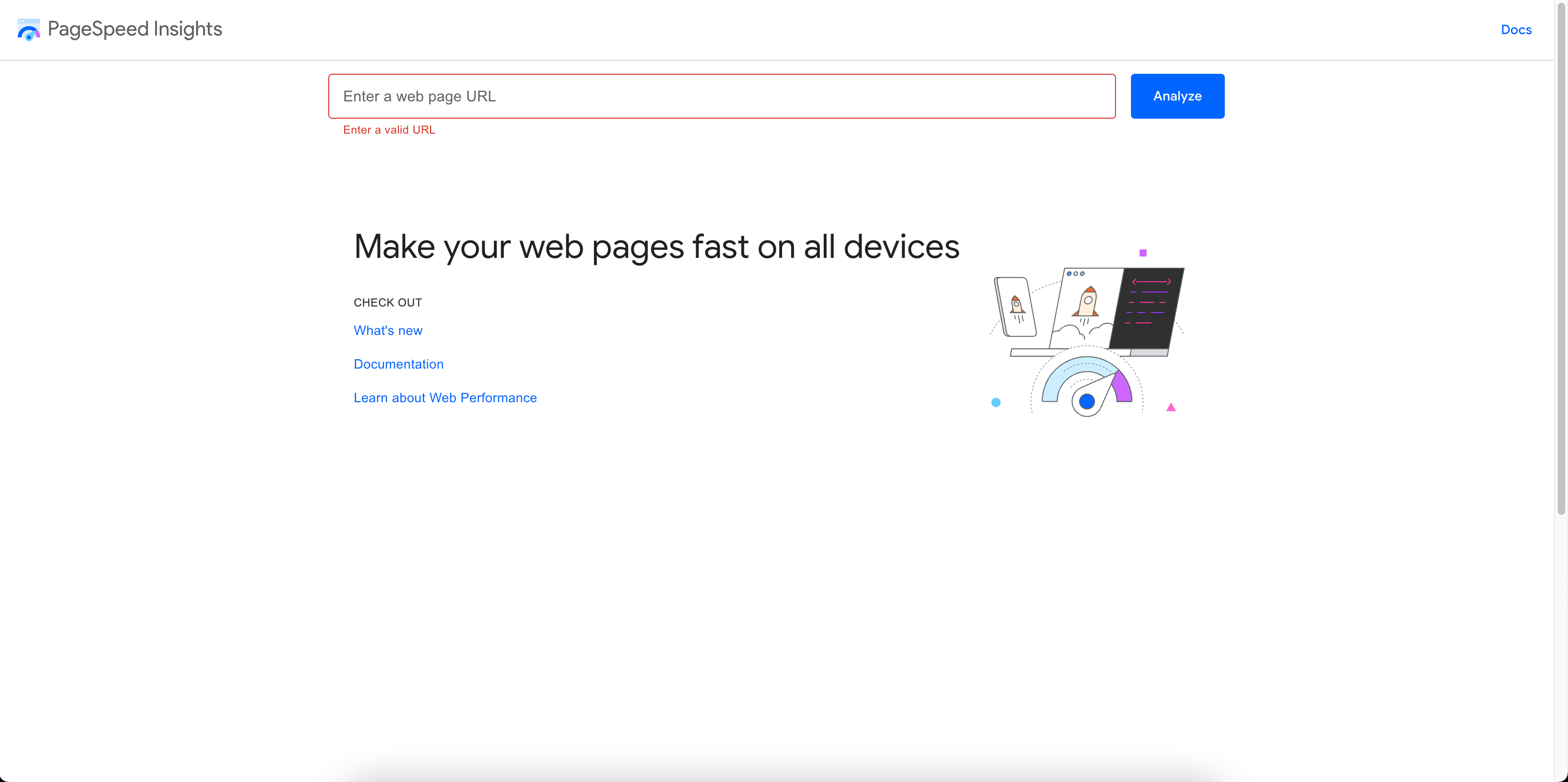 How fast does each page load on your website? The answer might be more important than you realize, as research has found that your visitors won't wait more than a couple of seconds.
Google PageSpeed Insights is a free SEO audit tool that ensures you understand your website's loading times while providing simple advice on how to make pages lightning-quick.
5. Semrush Site Audit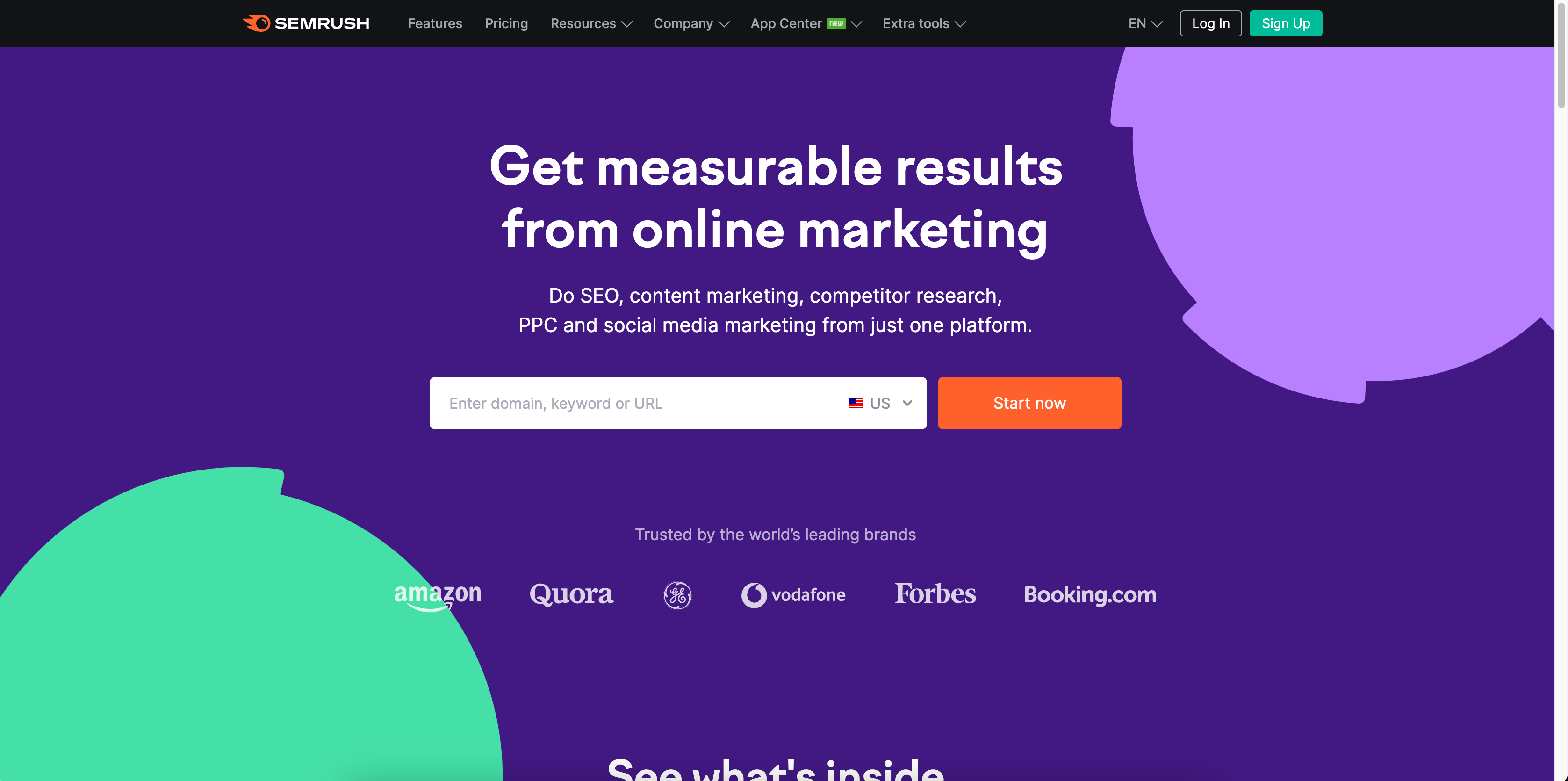 Identify technical issues on each web page effortlessly with the Semrush Site Audit tool. Every month, you're allowed to use this crawler for up to 100 pages per audit for free, ensuring you get the latest SEO information on internal linking, meta tags, and content problems alongside a myriad of technical SEO issues.
Use this free tool to increase your search engine rankings.
6. SEOmator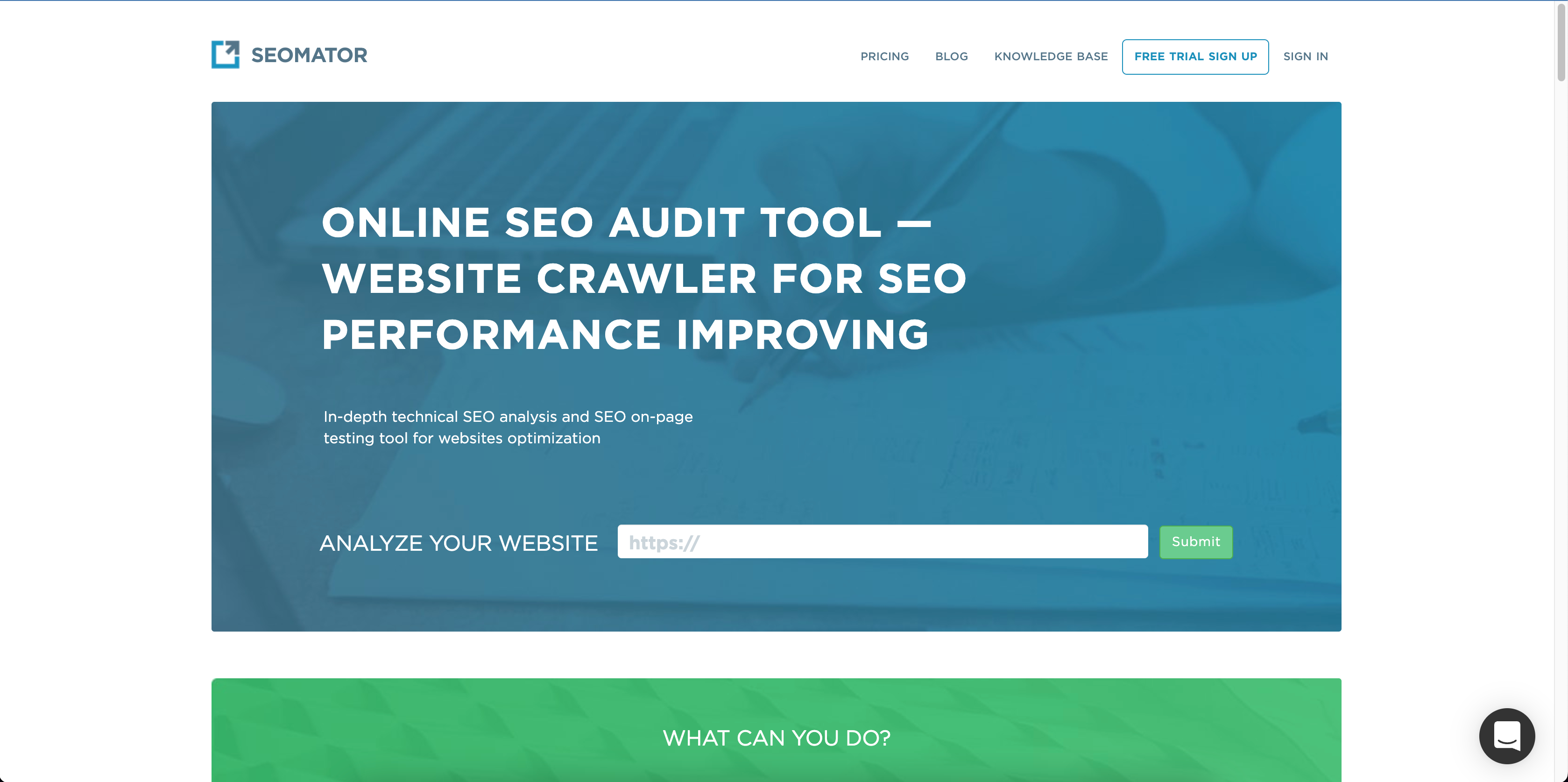 SEOmator is the go-to reporting tool for countless businesses around the globe, thanks to its easy-to-use dashboard and powerful features. Through detailed reports on broken links, structured data, content quality, page load speed, and mobile usability, this top-notch online SEO audit tool means website owners can take charge of their site's performance from every angle.
7. Page Modified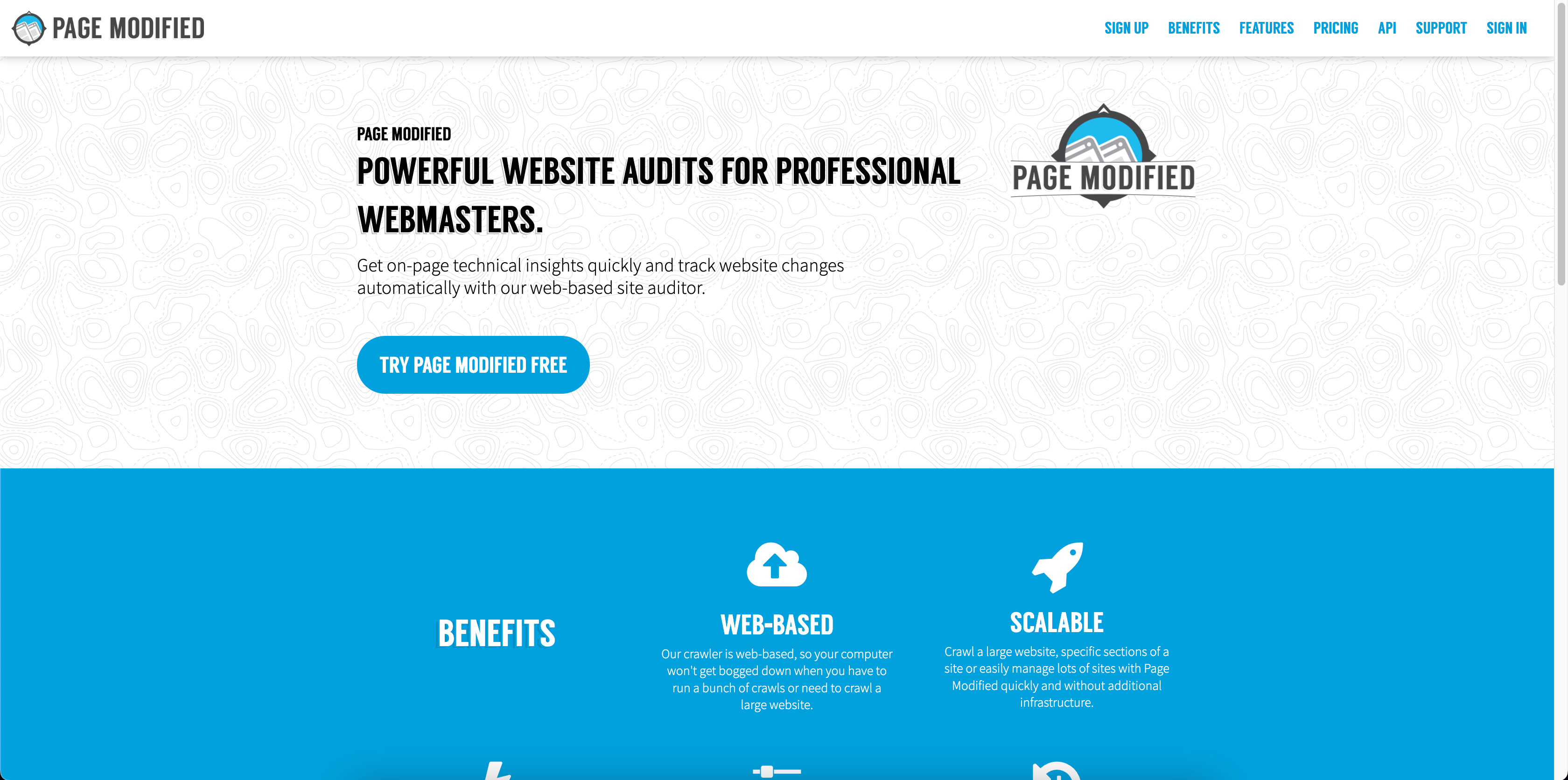 Page Modified is an excellent SEO audit tool as it assesses a massive variety of technical SEO information that helps make a big difference in search engine rankings.
Whether you're looking to crawl your entire site or just a small section, you can use this wonderfully flexible tool to analyze your title tags, meta descriptions, internal links, site architecture, and much more.
8. Screaming Frog SEO Spider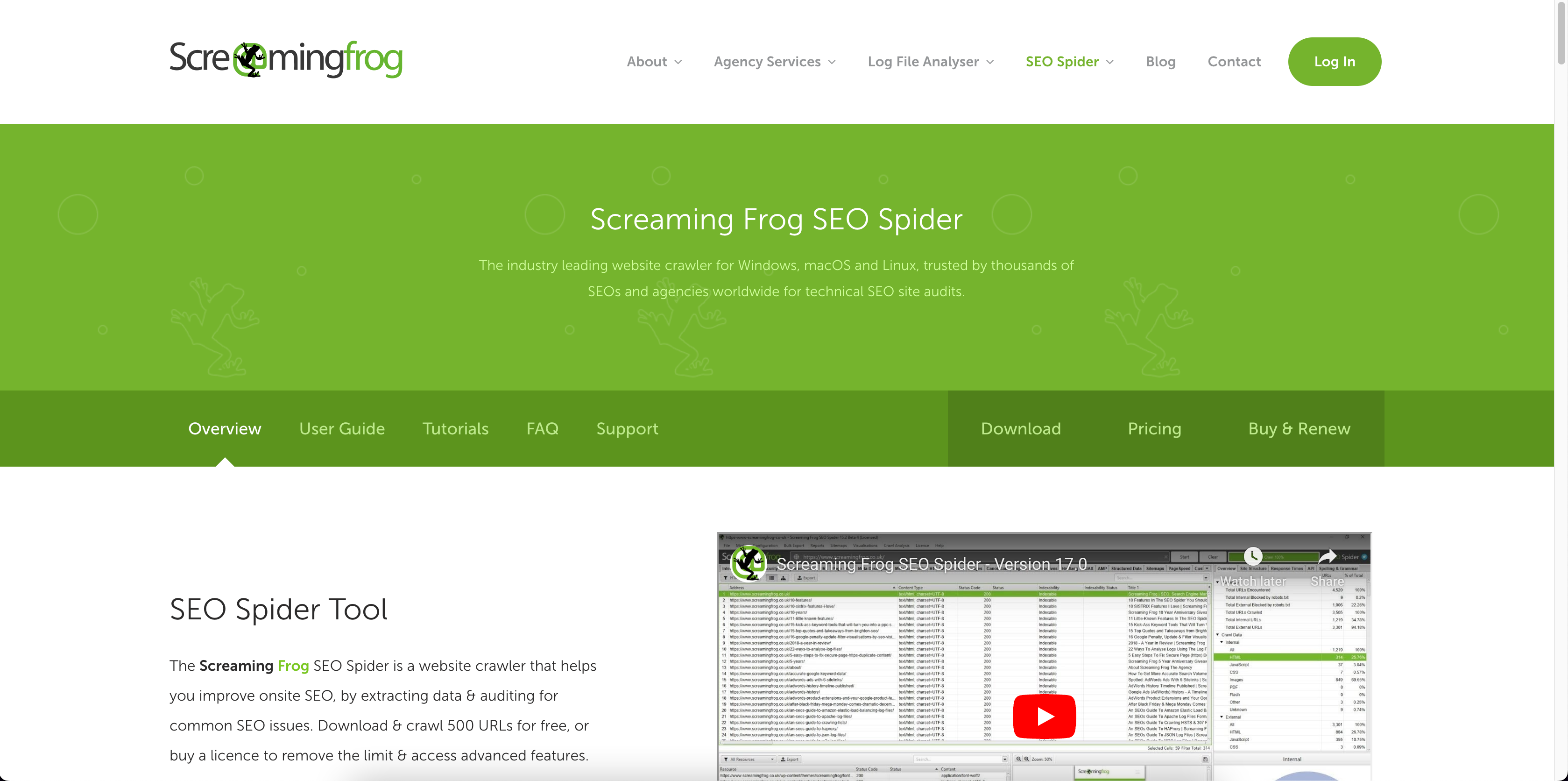 Can't figure out how to improve your on-page SEO? Consider turning to the Screaming Frog SEO Spider to receive fascinating data on dozens of crucial metrics. The pared-back free version ensures it's easy to review meta robots, find redirect errors and examine duplicate pages, while the full SEO audit tool offers unlimited crawling and increasingly sophisticated features.
9. GTmetrix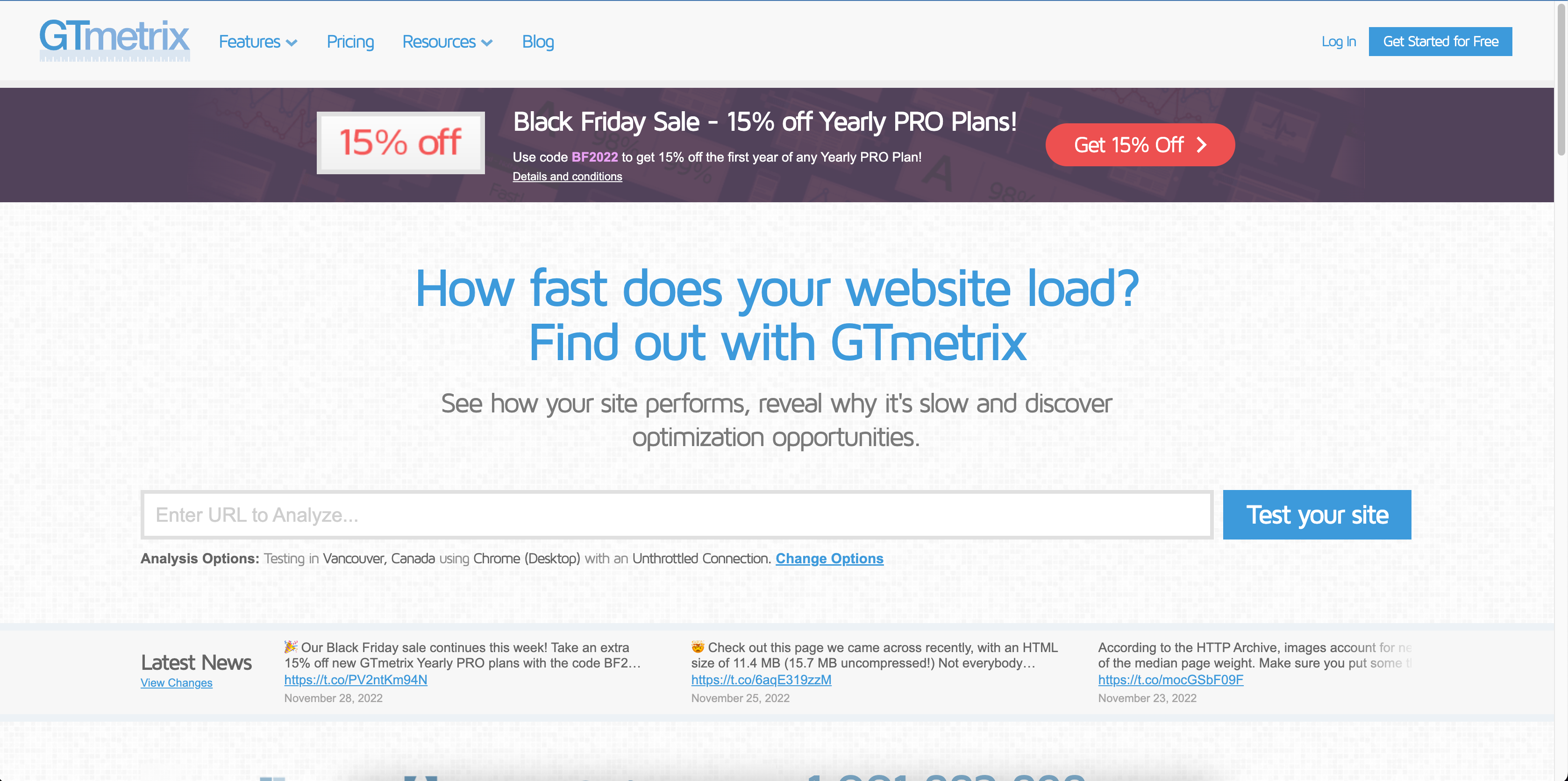 GTmetrix is a first-class option for website owners looking to focus their web development on page load speeds and user experience. With the ability to test your loading times across 22 countries, you'll receive suggested changes that enhance how your traffic engages with your content.
Alongside impressive visualizations, you can track historical performance across numerous desktop and mobile devices.
10. Google Search Console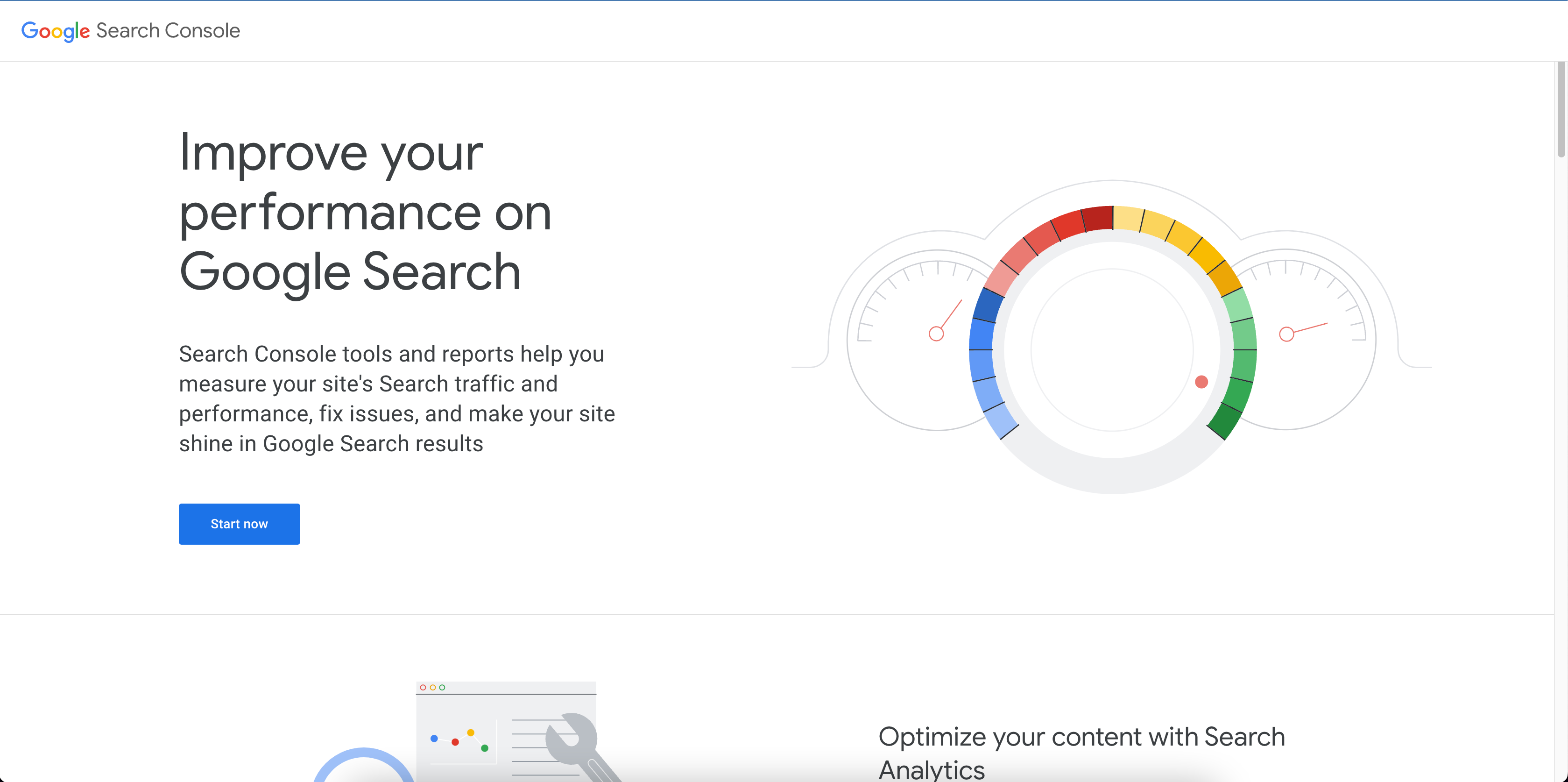 Google Search Console is an essential free SEO tool offered by the search engine giant. Here, you can analyze your Core Web Vitals – a series of factors Google considers critical to success – before delving into your backlink profile, mobile usability, and keyword performance.
As far as free SEO tools go, the Google Search Console remains incredibly powerful for beginners looking to quickly improve their search rankings.
11. SpyFU
Conducting effective keyword research is vital to running a competitive website. SpyFU is the ideal resource for SEO audits involving this specific area, as it provides precise competitor analysis, rank tracking, a backlink checker, and more, to help you plan and execute the perfect SEO strategy. Add this keyword research tool to your arsenal today.
12. SE Ranking
SE Ranking is one of the best website audit tools, featuring an all-in-one solution that allows business owners to analyze and improve keyword research, technical SEO, on-page optimization, and backlink profiles. An SE Ranking website audit will help you catch problematic SEO errors and transform each web page into a ranking machine.
13. Siteliner
Created by Copyscape, a leading plagiarism checker, Siteliner is a free SEO tool that highlights dead links, duplicate content, slow-loading pages, and more.
Supported by this free website analysis, you can promptly resolve major web page issues to appeal more to your target audience and climb the search engine rankings.
14. SEO Site Checkup
SEO Site Checkup is one of the most widely used tools for website audit, with users across 120 countries making the most of its powerful on-page SEO checker. With the service automatically tracking your website across over 30 metrics, you can also create side-by-side comparisons with up to five of your toughest competitors to see how you measure up.
15. Bing Webmaster Tools
While most SEO professionals focus their attention on Google Analytics, you can also gain an edge on Bing using the search engine's extensive Bing Webmaster Tools.
Featuring a suite of potent free SEO tools, you can analyze target keywords, identify page errors, and use the backlink checker to understand incoming and outgoing links.
Surpass Your Search Ranking Goals
Ready to skyrocket your website's performance? Pick an outstanding website audit tool to discover how your web pages stack up against the competition. In just a few moments, you'll receive a range of data-driven suggestions that'll give you the rankings boost you crave.
In the meantime, the experts at First Page can take your site health score to the next level, with our in-house SEO specialists knowing exactly what it takes to succeed. Get in touch with our friendly team to learn more.