Who are the Highest-Paid People on Instagram in America?
It's no secret that Instagram has become incredibly lucrative for celebrities and athletes. With the highest-paid Instagrammers having legions of fans, brand deals have become an eye-watching source of income for the most popular Instagram users.
Today, the leading Instagram influencers can generate up to $1 million for a single Instagram post, with luxury brands, fashion brands, and health and fitness brands investing big to partner with the highest-paid celebrities on the platform.
In fact, your sales could skyrocket overnight by connecting with a beloved public figure. These profitable sponsored posts are just another way Instagram influencers can generate remarkable wealth. Below, we explore 2022's Instagram rich list. An Instagram account in this category—often with a million follower status—earns money through sponsored posts in a similar way.
1. Cristiano Ronaldo: Estimated $850k – $1m per post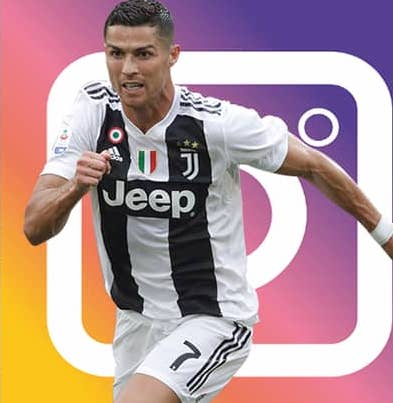 Portuguese football player Cristiano Ronaldo remains the highest-paid Instagram account, with his mind-blowing 495 million followers hanging off his every word. Named as the third athlete in the world to earn $1 billion, Instagram has helped his brand deals become even more lucrative.
Starting his career in Portugal before playing for global soccer powerhouses like Manchester United and Real Madrid, Cristiano Ronaldo has dominated the sport's headlines for almost two decades.
Despite the 37-year-old nearing the end of his playing career, Cristiano Ronaldo remains the top Instagram earner thanks to brand deals with the likes of Nike, Herbalife, Armani, and Tag Heuer alongside many others. Cristiano Ronaldo is the highest paid celebrity on Instagram as of Nov 2022.
2. Kylie Jenner: Estimated $650k – $1m per post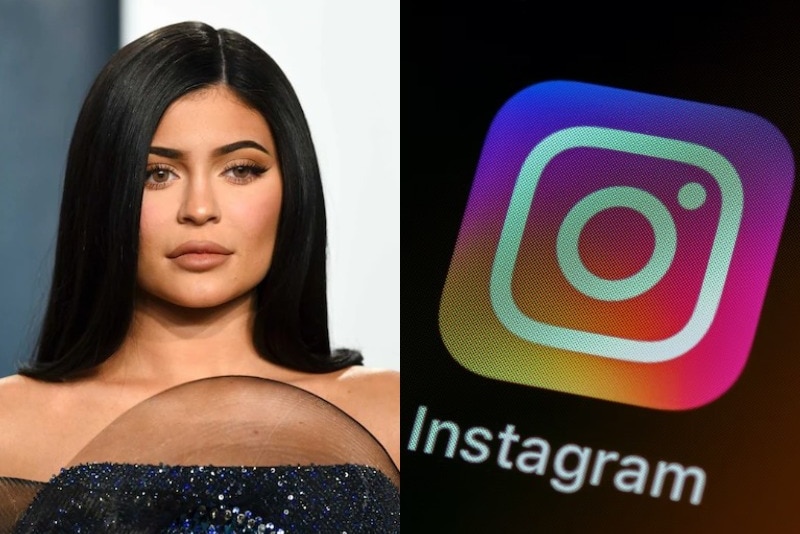 Reality television star and cosmetics entrepreneur Kylie Jenner is perhaps the best-known Instagram influencer in America. Rising to fame alongside her entire extended family through 'Keeping Up With the Kardashians', Kylie Jenner has only increased the size of her brand since.
Having founded Kylie Cosmetics in 2014, the company has become an international success, with her personal wealth now estimated in the billions. Featuring 372 million followers on Instagram, the Kylie Jenner beauty brand has proven an enormous success.
Supported by a huge number of luxury brands, including Calvin Klein, Puma, Adidas, Beats, and PacSun, acquiring a sponsored post on Kylie Jenner 's Instagram account can cost upwards of $650,000, making her one of the highest-paid celebrities.
3. Lionel Messi: Estimated $650k – $1m per post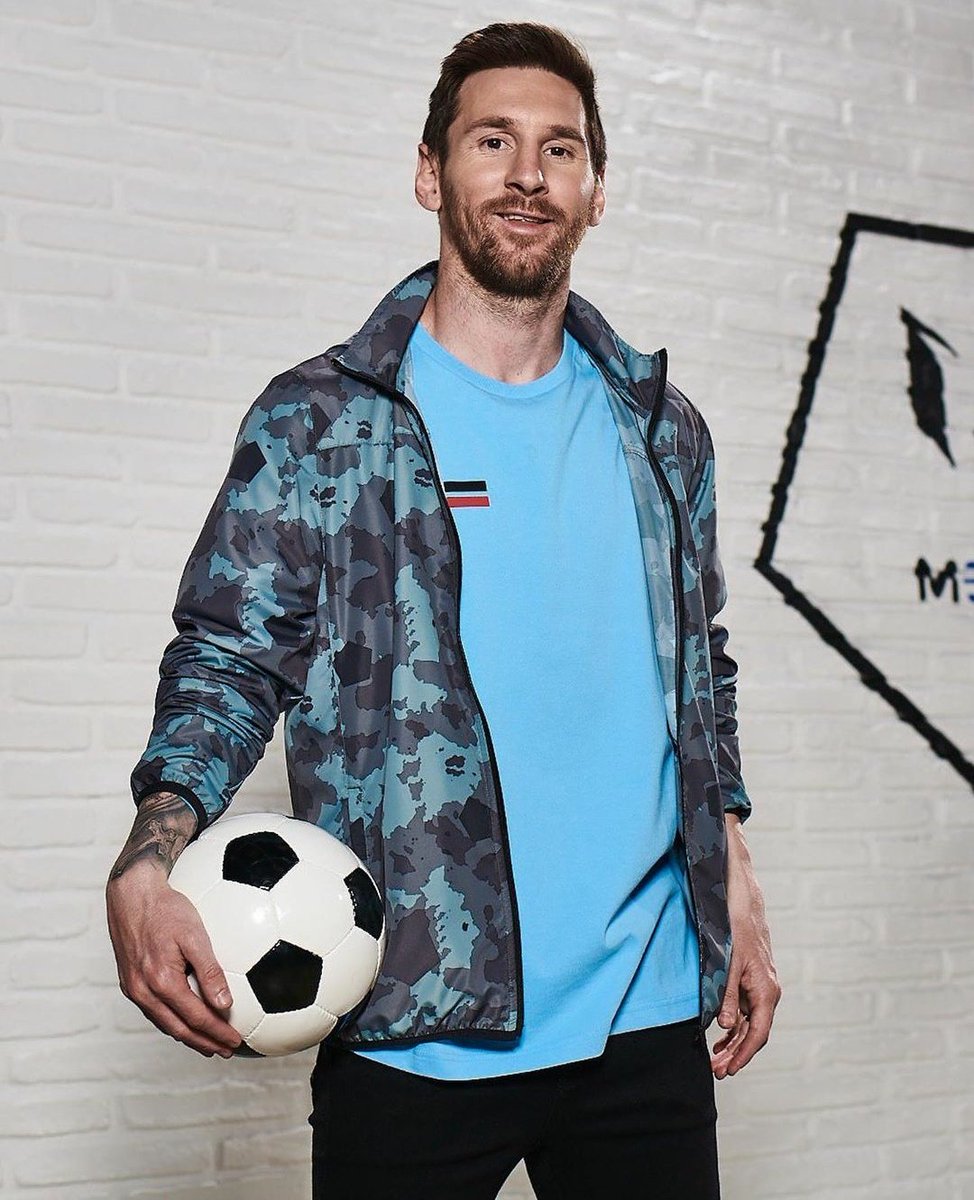 Next on the Instagram rich list is Argentine professional footballer Lionel Messi. Having won the Ballan d'Or – soccer's highest sporting honor – a record seven times, Lionel Messi has been synonymous with the world's most popular sport since he was just a teenager.
Having played for legendary European football clubs like Barcelona and Paris Saint Germain, Messi's immense celebrity means he can charge massive sums for sponsored posts on his Instagram page.
Featuring 373 million followers, his decades-long rivalry with Cristiano Ronaldo only pushed their collective fame to the next level. With brand deals from Adidas, Huawei, Gatorade, and MasterCard, it's no surprise Messi is one of the highest-paid celebrities on Instagram.
4. Selena Gomez: Estimated $650k – $1m per post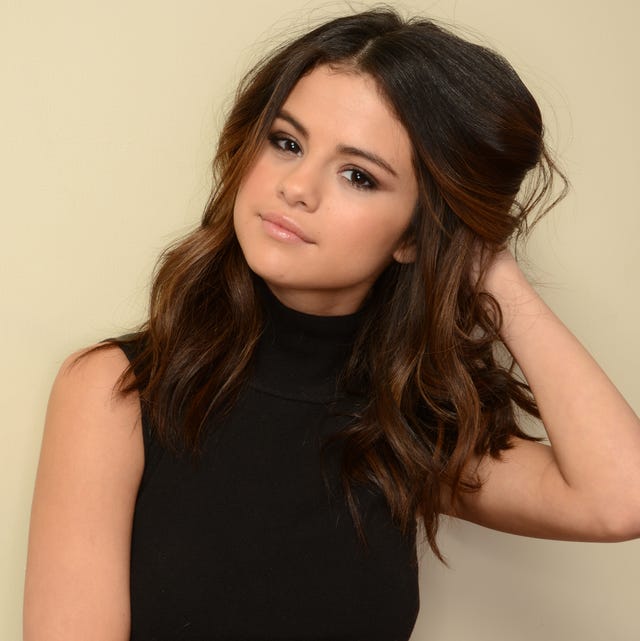 Selena Gomez has risen to become an extraordinary force in modern pop culture. Starting her career on Disney channel television series like 'Hannah Montana' and 'Wizards of Waverly Place', she's also a hugely successful pop star and film producer.
To date, Selena Gomez has released three albums, earning her an impressive seven Billboard Music Awards. Meanwhile, her film and television career has gone from strength to strength, with leading roles in several hit movies and shows.
Having amassed a staggering 355 million followers, Selena Gomez has advertised numerous fashion brands and beauty brands through Instagram Stories and Instagram Posts, including Puma, Louis Vuitton, Pantene, and Sephora.
5. Dwayne Johnson: $600k – $1m per post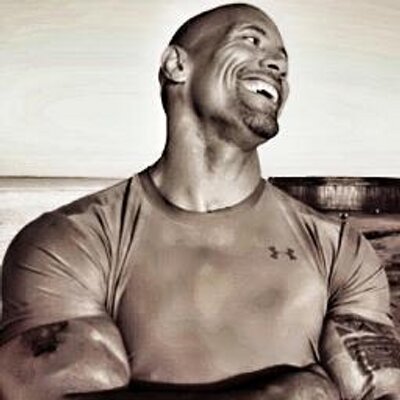 Dwayne Johnson, aka The Rock, is a pop culture icon like few others. Having forged his professional wrestling career in the mid-1990s, he signed with the World Wrestling Federation before going on to become the sport's biggest name during its highest peak.
Setting his sights on becoming a Hollywood actor, Dwayne Johnson secured smaller roles in television shows before raising his profile through films like 'The Mummy Returns' and 'The Scorpion King'.
Now the beloved Hollywood actor is a world-famous name, attracting almost unrivaled media attention. This means brands like Apple, Ford, and Under Armour will pay big for sponsored posts on his Instagram page.
6. Kim Kardashian: Estimated $600k – $1m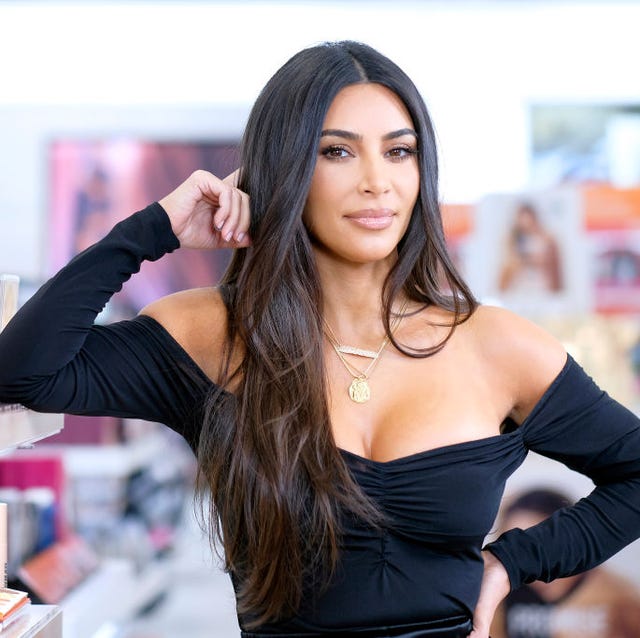 Kim Kardashian remains closely intertwined with the very concept of Instagram influencers, with the extraordinarily famous Jenner-Kardashian family becoming world-famous thanks to their hit reality television series.
With countless Kim Kardashian posts dominating the most popular social media networks over the years, her 333 million followers have made her one of the go-to celebrity accounts for high-end brands in the beauty industry.
Besides her own fashion brands, Kim Kardashian has signed multimillion-dollar deals with big names like Skechers, Fusion Beauty, OPI, and many more. These endorsements have placed her high on the Instagram rich list, with an estimated net worth of $1.8 billion.
7. Ariana Grande: Estimated $600k – $1m per post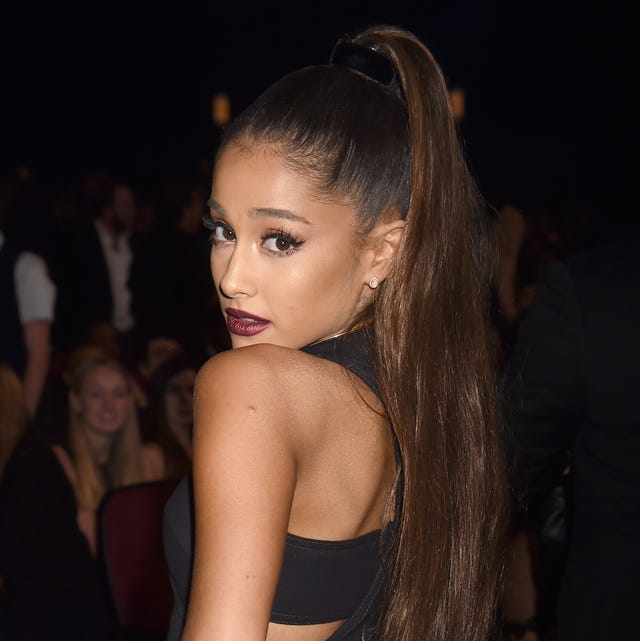 Ariana Grande is one of the biggest names in the modern music industry. Having received two Billboard Music Awards and three American Music Awards, the American singer-songwriter has earned countless other accolades for her brand of pop and R&B.
Now with 338 million followers keeping tabs on her career via her Instagram page, Ariana Grande has cemented her place as one of the leading Instagram influencers due to her wide-ranging endorsements.
Across several brand endorsements with celebrated international brands, she promotes stylish brands like Givenchy, Reebok, and Guess. Plus, she has shared sponsored posts from Starbucks, Fiat, and Samsung.
8. Beyonce Knowles: $500k – $850k per post
In the eighth spot on this Instagram-rich list, Beyonce Knowles is another American singer-songwriter who needs little introduction. Following global success in Destiny's Child, as a solo artist, she's built an incredible Instagram follower count of 281 million.
Recognized as one of the most influential female musicians of the 21st century, Beyonce Knowles has become an enduring cultural icon that spans over 20 years in the music and film industries.
Charging up to $1 million per post on her Instagram account, Beyonce Knowles has enjoyed a myriad of lucrative endorsements throughout her career. From Tommy Hilfiger to American Express and Nintendo, 'Queen Bey' is one of the highest-paid Instagram celebrity influencers.
9. Khloe Kardashian: Estimated $480k – $800k per post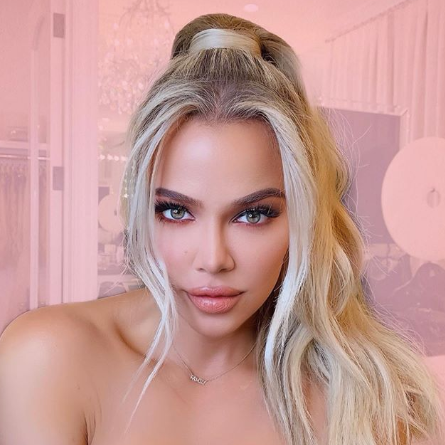 As one of the most successful members of the Jenner-Kardashian family, it's hardly surprising that Khloe Kardashian is one of the top Instagram earners. Renowned for her series of television shows, the celebrity influencer has dominated social media alongside her family.
Now a popular fashion designer, Khloe Kardashian has continued to achieve success in the business world, with her brand Good American attracting over 2.3 million followers on Instagram.
Khloe Kardashian has also worked as a runway model for a variety of high-fashion labels, including Fendi, Marc Jacobs, and Victoria's Secret. Alongside endless paid collaboration opportunities, she charges around $800,000 per Instagram post.
10. Kendall Jenner: $470k – $800k per post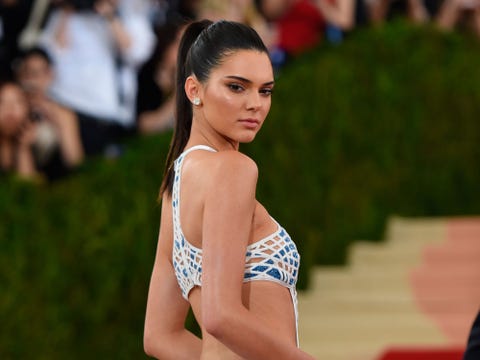 Rounding out the top 10 on this Instagram-rich list is Kendall Jenner – whose entire extended family rose to prominence on American TV. Having launched her modeling career at just 14, Kendall Jenner is the perfect partner for fashion and beauty brands.
As one of the highest-paid celebrities, she has walked famous runways in New York, Paris, and Milan, while appearing on the cover of acclaimed fashion magazines. Meanwhile, she has also worked as a fashion designer herself, creating a vintage clothing line inspired by pop culture figures.
Nowadays, Kendall Jenner is a highly paid brand ambassador for cosmetic giants such as OPI and Estée Lauder. In addition, she has collaborated with PacSun, launched successful mobile apps, and created an innovative dental care company called Moon.
11. Justin Bieber: $450k – $800k per post
Justin Bieber became a global star just as the most popular social media networks were getting off the ground. As such, he quickly secured his spot as a highly influential Instagram celebrity, with his account now featuring 264 million followers.
Admired around the world for his pop and R&B songs, Justin Bieber has remained at the top of the American music industry since 2007, with 6 studio albums and endless collaborations with other leading artists.
While Justin Bieber was discovered from early YouTube videos, his Instagram follower count has helped him earn massive income. You'll find sponsored posts about beauty brand OPI alongside Proactiv, Adidas, and Calvin Klein content.
12. Taylor Swift: $400k – $700k per post
Taylor Swift is another beloved American music star alongside the likes of Justin Bieber, Beyonce Knowles, and Ariana Grande. Starting her career as a country music sensation, Taylor Swift has now sold over 200 million records to fans around the globe.
As a hugely respected celebrity influencer, Taylor Swift has received a wealth of industry awards, including a massive six American Music Awards at the 2o19 event. Meanwhile, she's featured in several documentaries while starring in numerous Hollywood movies.
Worshipped by millions, Taylor Swift has endorsed different brands on her Instagram page that capture her widespread influence. From AT&T to CoverGirl and Target, this Instagram influencer is now one of the highest-paid celebrities.
13. Jennifer Lopez: Estimated $415k – $700k per post
While Jennifer Lopez might have achieved international fame long before the rise of Instagram, her status as a celebrity influencer continues to grow thanks to her tremendous success as a singer, dancer, and businesswoman.
Famously known as J.Lo, Jennifer Lopez has broken through numerous barriers on her way to global stardom, having become the first Hispanic actress to earn $1 million from a single film. Meanwhile, her music career has taken her to the top of the charts dozens of times.
Supported by her audience of 226 million followers on Instagram, she commands an eye-watering fee for each sponsored post on her feed. Today, you'll find brands like Versace, Coach, Gucci, and Pepsi paying big bucks to connect with her audience.
14. Virat Kohli: Estimated $400k – $650k per post
Although many Americans won't recognize the name Virat Kohli, there's no doubt that he belongs on the Instagram rich list. As the most popular present-day Indian cricketer, Kohli made his test debut in 2011 before earning his spot as captain in 2014.
With cricket easily the biggest sport in India, Kohli is a veritable superstar, with an impressive 222 million followers on Instagram keeping up with his record-breaking achievements.
While Kohli might not have the same level of fame in America as other celebrities on this list, he's undoubtedly one of the best-paid. Featuring endorsement deals with Herbalife, Audi, Puma, and Pepsi, he makes a fortune from his Instagram page alone.
15. Nicki Minaj: Estimated $375k – $650k per post
Considering the immense popularity of the world's most listened-to musicians, it makes perfect sense that stars like Nicki Minaj are some of the highest-paid Instagram influencers. To advertise on her Instagram page, you'll need at least a spare $375,000.
Having released a series of hit albums since starting her music career in 2004, Nicki Minaj has now sold over 200 million records worldwide. Supported by her insanely passionate fans, she has more than 2o4 million followers on Instagram today.
Now with an incredible nine-figure net worth, in part due to sponsored posts on her Instagram, Nicki Minaj enjoys endorsement deals with some massive names, including Pepsi, OPI, Mac Cosmetics, and Beats by Dre.
16. Kourtney Kardashian: $350k – $600k per post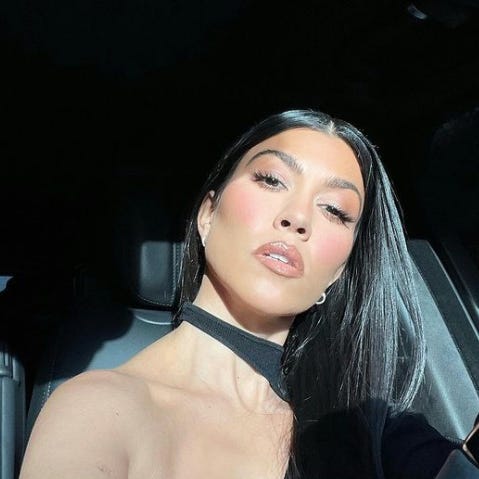 Alongside Kim and Khloe, Kourtney Kardashian has become a huge name in the retail and fashion space. While she first emerged on the world stage thanks to her family's reality television show, she's leveled up her stardom through numerous other brands.
For instance, she's launched a series of stylish clothing lines for adults and children, while she's also endorsed health products and makeup, and even co-wrote a successful book that landed on The New York Times Best Seller list.
Currently, Kourtney's the founder of Poosh – a "modern guide to living your best life" – that has reached almost 5 million followers on Instagram. Meanwhile, her personal profile pulls in enormous money for each sponsored post.
17. Neymar da Silva: $350k – $575k per post
Brazilian soccer hero Neymar is widely regarded as the sport's third-most dominant figure after Cristiano Ronaldo and Lionel Messi. Throughout his career at Barcelona and Paris Saint Germain, Neymar's flashy style has earned him an enormous fan base.
As his iconic national team's biggest name, the legendary player now has 181 million followers on Instagram, making him one of the most-followed athletes on the platform. Meanwhile, he's benefited from lucrative sponsorships since he was a teenager.
You'll find Neymar endorsing a range of products on his Instagram profile, including Puma, Panasonic, Volkswagen, Unilever and more. Today, it's estimated it costs over $350,000 to share a sponsored post on Neymar's Instagram.
18. Miley Cyrus: Estimated $325k – $575k per post
Rising to fame on Disney's 'Hannah Montana' as the title character, Miley Ray Cyrus has leveraged her celebrity to become a hugely successful singer-songwriter, actress and fashion icon in her own right.
As the daughter of lauded musician Billy Ray Cyrus and his famous band, Miley Cyrus' impressive discography now has four number-one albums and a string of chart-topping songs that gained her 187 million followers.
Besides her successful music and acting career, Miley Cyrus has delved into numerous other business ventures, including her own signature clothing line. Meanwhile, brands like Marc Jacobs, Converse, and Gucci have invested in sponsored posts.
Grow Your Business with Sponsored Posts
Take the reach of your business to the next level by partnering with the ideal Instagram page for your needs and budget. Although advertising with the biggest celebrities in the world would be incredible, reaching your audience via micro-influencers can be just as effective.
If you're looking to get involved, the experts at First Page can help your business achieve its goals. From Instagram influencer strategies to paid advertising campaigns, we can tailor a data-driven plan that smashes your objectives. Get in touch to learn more.