Top 10 Highest-Paid TikTok Stars in 2022
Joining TikTok might just be the best thing for your personal brand or business venture, as the platform has proven itself to deliver incredible reach and growth. Although this social media platform is best known for dance clips and lip-sync videos, it's helped countless entrepreneurs become the social media personality of their dreams.
According to one recent Forbes report, the highest-paid TikTok stars collectively earned $55.5 million in 2021, representing a 200% increase since 2020. This staggering income highlights how TikTok content is remarkably lucrative despite these short videos being relatively simple to create in many circumstances.
If you're looking to achieve TikTok fame, paying close attention to what the highest-paid TikTok stars are doing can help you develop a social media strategy that achieves your goals. With Zach King's Harry Potter illusion the most-viewed TikTok video, with a mind-blowing 2.1 billion views, creating a viral hit can change your fortunes forever.
Here, we delve into what makes the most successful TikTok creators so beloved by their audiences and how you can emulate their success. But first, let's briefly explore how TikTok has become the latest must-have social media platform for any social media influencer that wants to leave their mark.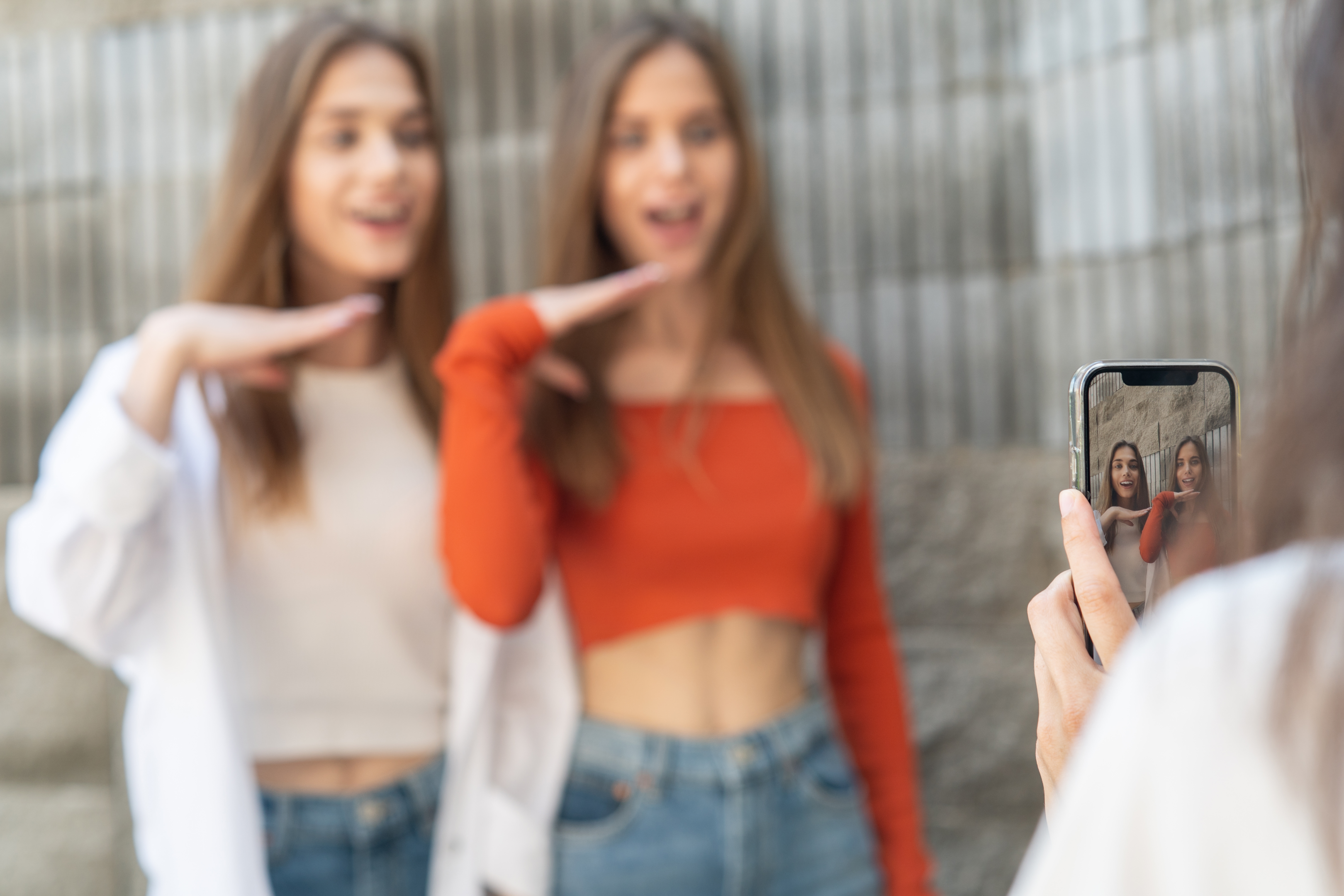 How TikTok Outperforms Other Social Media Platforms
Before the rise of TikTok, social media platforms like Facebook, Instagram, and Twitter dominated the online landscape. However, as these platforms matured and users sought a new and more authentic digital experience, TikTok's short videos quickly caught the attention of the younger generation.
Alongside early predecessors like Vine and Musical.ly, perhaps TikTok's greatest success is making the feed feel more personalized to user interests. While users on Facebook and Instagram felt overcome with paid advertisements and unwanted related content, TikTok's algorithm offers an endless supply of entertaining organic videos.
This innovative approach to discovery also means anyone on TikTok has the potential to go viral. While users complained that other social media platforms were making it impossible for their posts to reach their followers – let alone unrelated users – TikTok's AI-driven algorithm goes to great lengths to promote content from smaller profiles.
This enhanced reach for everyday users gives them the satisfaction of attracting views, likes, and followers, ensuring they remain hugely active on the platform. In fact, TikTok has become so effective at maintaining user attention that there are 50 million active daily users in the United States alone.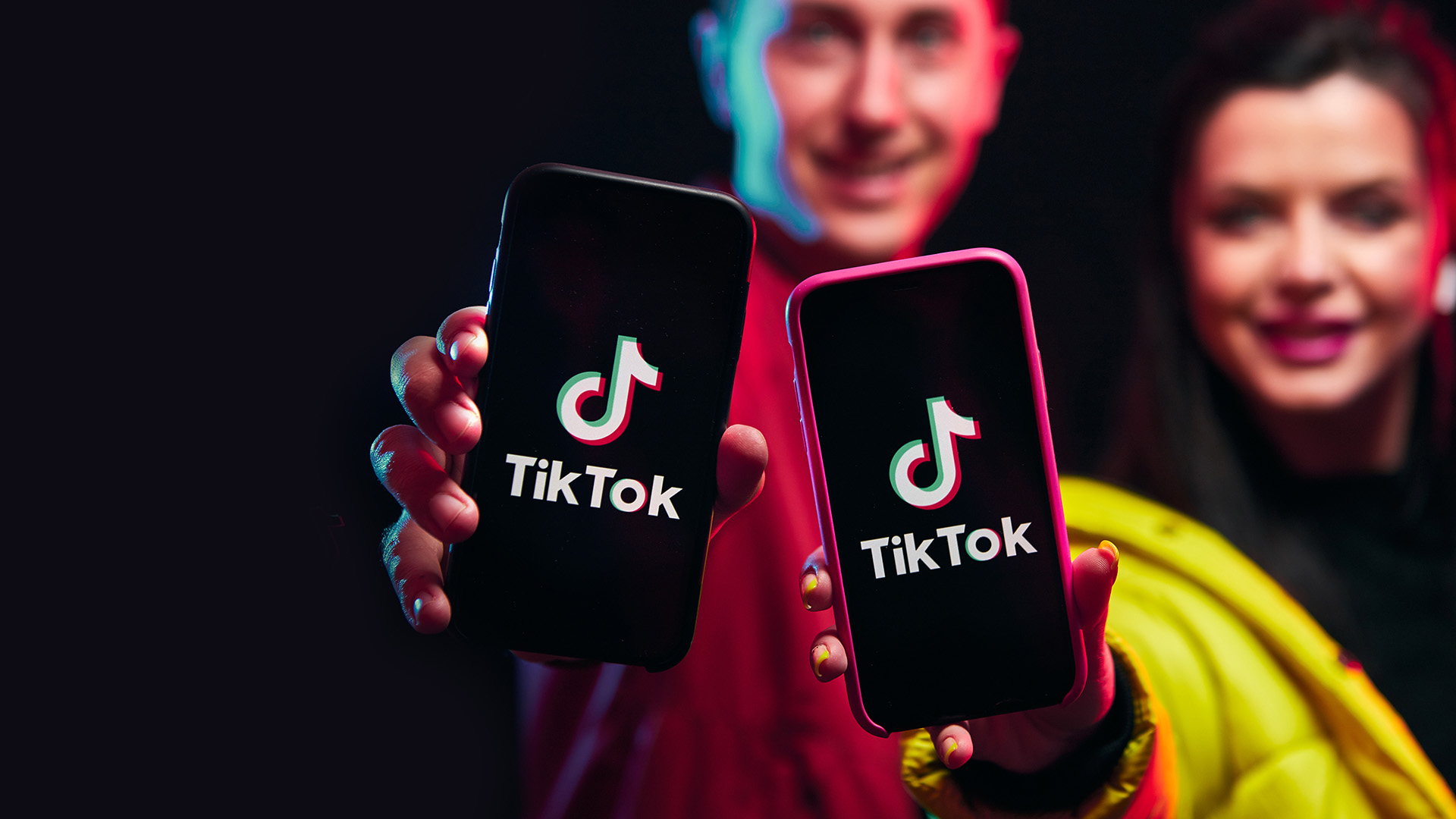 TikTok's Highest-Paid Stars in 2022
Ready to become the next TikTok star? Below, we've taken an in-depth look at TikTok's highest earners and how they generate such eye-watering income from their dance videos, makeup guides, and sponsored content.
1. Charli D'Amelio: $17.5 Million
Charli D'Amelio is the highest-paid TikToker today, with an estimated income of $17.5 million in 2022. Joining TikTok in May 2019, she started posting lip-sync videos and dance clips with friends on the platform like countless other people. However, after increasing her reach following a viral video or two, she soon emerged as the platform's most-followed star.
As TikTok grew rapidly in popularity amongst everyday people, she and her almost equally popular sister, Dixie D'Amelio, joined The Hype House – a TikTok collective of teenage personalities based in California. Before long, Charli D'Amelio appeared in Superbowl commercials, Nickelodeon television specials, and late-show TV interviews.
Now with 148.4 million followers on TikTok and 11.2 billion views, this immense TikTok celebrity has explored other business ventures, including her own makeup line, fashion merchandise, book publishing, and more. Meanwhile, Charli D'Amelio was invited by Prada to cover Paris Fashion Week and has starred in her own Hulu series.
2. Dixie D'Amelio: $10 million
Just as her sister Charli D'Amelio became a beloved TikTok star in virtually every corner of the globe, her sister Dixie was also making incredible moves on the platform. Now recognized as the second-highest-paid TikToker, in part due to her sister's breathtaking success, Dixie D'Amelio enjoys an incredible 57.4 million followers on TikTok.
With the D'Amelio sisters signing to United Talent Agency, a world-renowned talent management company, the pair have gone on to achieve unmatched success on the platform. However, Dixie D'Amelio has carved out her own TikTok persona through a budding music career and fashion videos that showcase her dynamic creativity and style.
With the entire D'Amelio family, including their parents, now considered social media stars in their own right, the recent launch of D'Amelio Brands will take their earnings to the next level. Alongside an exclusive Snapchat show, 'Charli Versus Dixie', and a myriad of sponsored content, there's no stopping the D'Amelio sisters from fame and fortune.
3. Kimberly Loaiza: $8 million
While the rest of the TikTok creators on this list come from the English-speaking world, Kimberly Loaiza has long been one of the leading Spanish-language social media stars. Backed by 37.1 million YouTube subscribers, the Mexican started her career by posting makeup tutorials before moving into vlog content and challenge videos.
Now she's recognized as the seventh-most followed user on TikTok, with a breathtaking audience of 69.6 million followers. Since 2019, she has launched a successful career as a musician, with her first music videos capturing a huge amount of attention. Alongside lip-syncing and dance videos, her TikTok content remains massively popular.
Besides her growing creative practice, Kimberly Loaiza has also explored other business endeavors, ranging from fashionable clothing lines to a telecommunications company. Meanwhile, she has endorsed a myriad of brands, including Bang Energy drinks, ensuring she appears close to the top of the highest-paid TikTok stars.
4. Addison Rae: $8.5 million
Addison Rae has quickly become one of the biggest and most adored TikTok creators, with her viral dancing videos soaring her to the top of the platform's most followed stars. While she only joined TikTok in 2019, Addison Rae gained over a million followers in just a few short months. Today, this number has exploded to 88.7 million followers on TikTok.
Like the D'Amelio sisters, Addison Rae was a founding member of the hugely popular Hype House collective. Here, she skyrocketed her growth on the social media platform through frequent collaborations with other TikTok stars, including Daisy Keech, Chase Hudson, and Thomas Petrou.
Ranked by Forbes as the highest-paid TikToker in 2020, Addison Rae enjoys sponsorship deals with massive brands such as Reebok, L'Oréal, Hollister, and American Eagle. Plus, she has a Spotify-exclusive podcast, her own cosmetics company, and has starred in 'He's All That' – a romantic teen comedy released on Netflix.
5. Bella Poarch: $5 million
Bella Poarch's rise to fame on TikTok has differed from most. Born in the Philippines in 1997, an American military family adopted her as a three-year-old before the family moved to the United States when she was a young teen. After enlisting in the navy herself, Poarch served as an aviation ordnanceman in Japan and Hawaii for three years.
After completing her active service in 2019, she soon created her TikTok account to explore her interests in gaming and cosplay. However, it was her lip-syncing videos that helped her achieve viral success, with her clip of Millie B's song "Sophie Aspin Send" becoming one of the m0st-liked videos of all time.
This incredible attention has seen Bella Poarch achieve a staggering 92.2 million followers and 2.2 billion likes on TikTok. In addition to working as a content creator for leading esports organizations like 100 Thieves and FaZe Clan, she has launched her music career with Warner Records by releasing a series of singles that achieved widespread acclaim.
6. Josh Richards: $5 million
Josh Richards has been a master of short videos since his early teens when he began posting lip-syncing videos on musical.ly. When the platform transformed into TikTok, he continued his meteoric rise as a social media influencer, having now amassed an impressive 25 million followers on TikTok.
Renowned for his sports content, dancing videos, and comedy sketches, Josh Richards has leveraged his fame through a wealth of sponsorship deals from the likes of Reebok and HouseParty. Meanwhile, he has launched his own merchandise line and released music through a lucrative Warner Records partnership.
While he may have earned his place as a world-famous social media influencer, there's no doubt that Josh Richards also has plenty of business acumen. He's co-founded an energy drink business, started a thriving talent management company, and has even worked as the chief strategy officer for Thriller – a TikTok competitor in the short-form video space.
7. Khaby Lame: $5 million
If you're wondering who the most-followed TikTok celebrity is, the answer is Senegalese-Italian social media personality, Khaby Lame. After being laid off from his job as a machine operator at the start of the pandemic, he began posting dancing videos and video game clips on his account – a decision that would change his life forever.
In response to a TikTok trend where users posted unnecessarily complex solutions for simple problems, Khaby Lame began creating parody videos that mocked these useless life hacks. Ending the video with his signature hand gesture and disappointed expression, the formula proved to be a viral sensation.
With over 151 million followers on TikTok, Khaby Lame has established himself as the most-followed user on the platform, overtaking Charli D'Amelio in June 2022. This massive audience has made him one of the biggest TikTok stars, while earning him fruitful brand partnerships with companies like Amazon Prime, Netflix, and Hugo Boss.
8. Kris Collins: $4.75 million
Kris Collins has had a similar rise to TikTok fame as Khaby Lame, with the Canadian social media star working as a hairdresser until she quit due to the effects of the coronavirus pandemic. With plenty of free time spent at home, Collins joined TikTok to post comedy sketches featuring impressions of her eccentric family members.
After just a few short months, Kris Collins had already established a thriving audience who couldn't wait to see new hilarious videos. Now with 47.3 million followers on TikTok, totaling 2.1 billion views, she has become one of the highest-paid TikTok stars thanks to a wealth of sponsored content and brand partnerships.
As Canada's most-followed user, Kris Collins' massive audience makes her a sought-after resource for brands looking to convert like-minded consumers. This has led to the likes of Google Pixel, Amazon Prime Video, Vessi Footwear, and President's Choice, among many other companies, sponsoring her videos watched by millions of fans.
9. Avani Gregg: $4.75 million
Before becoming one of the highest-paid TikTok stars, Avani Gregg was just a regular teenager posting dance clips and imitating music videos. However, the first TikTok video of hers to go viral captured her transformation into a Harley Quinn-style clown, earning her millions of followers and the nickname, 'Clown Girl'.
As a former competitive gymnast, the 19-year-old has continued to surge in popularity over the last two years, with her dance videos and makeup tutorials proving an enormous success. Today, she has a whopping 42.7 million followers on TikTok and a mind-blowing 2.9 billion likes across her videos.
Her TikTok celebrity was only helped by becoming part of The Hype House, while she has also benefited from striking brand partnerships with NYX Cosmetics, Nike, and Tommy Hilfiger. Meanwhile, she has launched her own makeup line, hosted a Facebook Watch talk show, and starred in the 'Chicken Girls' web series.
10. Zach King: $3 million
When Zach King joined TikTok in 2016 – when it was still called musical.ly – he had already achieved online success via several avenues. Having graduated as a Cinema and Media Arts Major in 2012, he launched a successful website dedicated to tutorials for the video editing software, Final Cut Pro.
Putting these skills to the test on YouTube and Vine since the late 2010s, he produced numerous viral hits that showcased his incredible editing work – a talent King has described as "digital sleight of hand". After turning his attention to TikTok, he produced a Harry Potter-inspired magic trick that remains the most-viewed TikTok video with 2.1 billion views.
Alongside King's highly original TikTok content, he's worked with numerous world-leading brands on sponsored content. These include McDonald's, Shoe Carnival, and LG, while he's also promoted films like 'Jumanji: The Next Level'. As one of TikTok's most unique creators, it's no surprise that Zach King has achieved enormous success.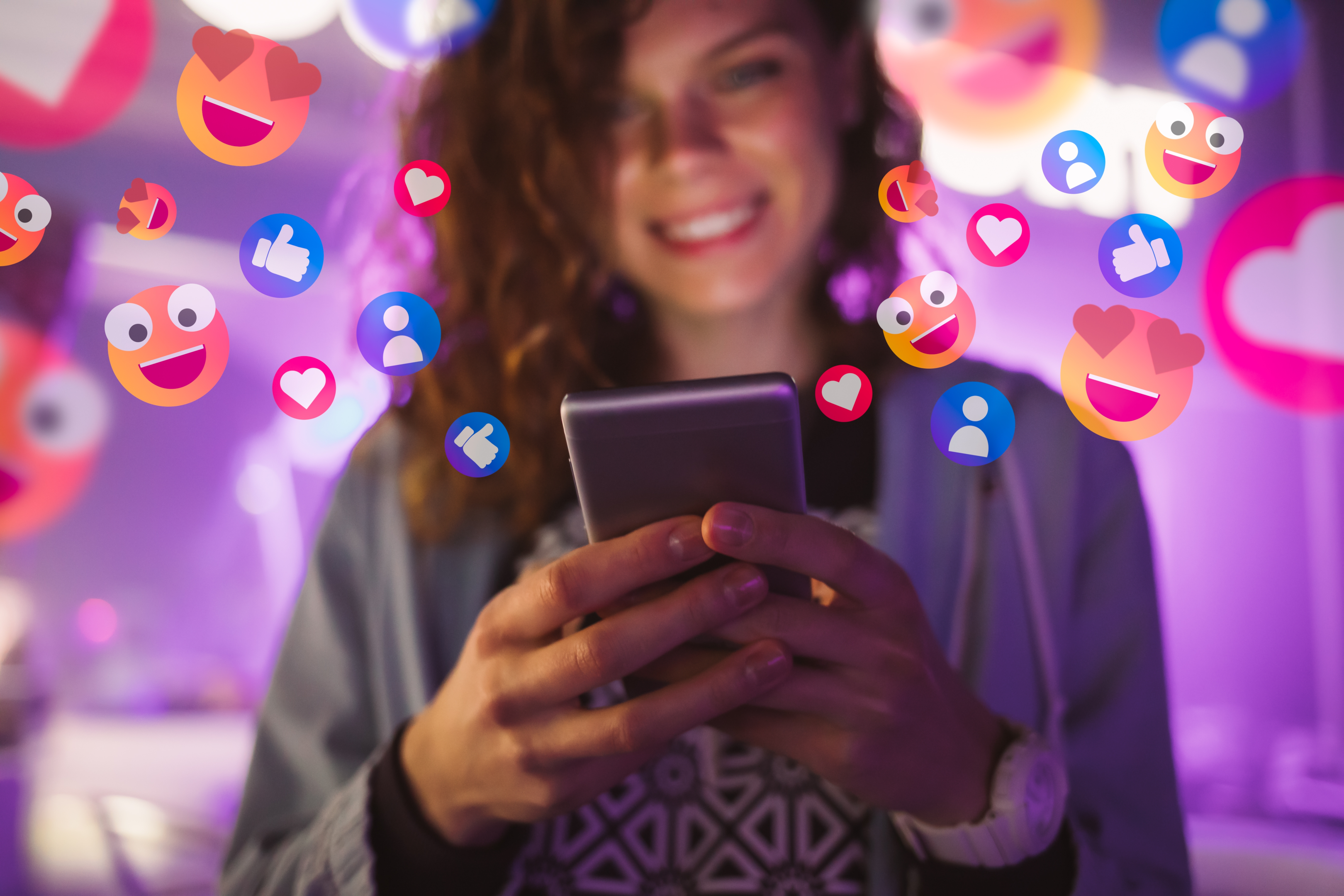 Generate a Million Followers on TikTok
Looking to take your TikTok reach to the next level? By following the highest-paid TikTok stars, you can pay attention to how they engage their audience and work alongside like-minded brands.
By capitalizing on the latest TikTok trends, posting regularly, and engaging with your biggest fans, you can give your business the best chance of producing a viral sensation. Supported by a tailored TikTok strategy from the experts at First Page, we can level up your organization's TikTok fame virtually overnight.
To find out more, get in touch with our friendly team. We'll get to know what makes your business different and how it can stand out against the competition. With our help, TikTok can become a key source of business revenue.